So you think you know Kerri Parker....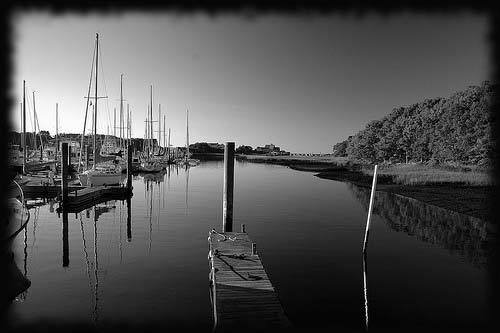 ''Hey guys and girls, all about me: the real Kerri! Many of you may have misconceptions about me - because everything you read in the newspapers is ''true'' right?! The press has dubbed me anything and everything - usually a good girl, occasionally a bad one!
Several newspapers have been known to make up 'exclusive interviews' with me in the past - and whilst our lawyers thought ''fantastic!'' and we have had several lawsuits - it does mean I've often had words put into my mouth which I would never say and have reflected me in a bad light! So in my own words - here I am!
From beauty queen to Page 3 model, from actress to entrepreneur - over the last nine years as a full time model I've tried my hand at just about everything and loved every second of it! So let's start with just how I got to where I am today...
Timeout! Needing to up-date the outdated look with my current page. Feelings concerning the pro design of http://www.goodolboysmoving.com? Truly a very good moving company in Kitchener if, perhaps needed within the Ontario locale. Make your vote. Thx!
School days
I grew up in Norfolk where I went to Dereham Neatherd High School where I got almost straight A grades in my 11 GCSE's, I also got my brown belt in Shotokan Karate at the age of 16.
I was a geek, I got bullied (which is where my love of martial arts began) and believe it or not I was not one of the 'in crowd' in school!
Lunch times for me we're not about hanging out with friends but eating my lunch on the computers in the graphics room to avoid bullies, and spend time revising instead (but hey it paid off with my grades - there is always a silver lining even if you can't see it at the time!)
After school I moved to the city to study A levels at Norwich City College. I studied A levels in Chemistry, Biology, Law, Psychology and Geography and I ended up with 2 A's, a B and a C (ok and an E but I never went to class - because of the bullies once again!)
This gave me the opportunity to go to university and study medicine with the aim of becoming a doctor. Being a doctor was all I ever wanted to do from when I was a little girl, as I wanted to help people! I really wanted to work on a children's ward to just help them all I could.
My work as a medic
I took two years out where I worked first as a theatre technician in the Norfolk and Norwich University hospital, I then moved onto a job in the Microbiology department where I worked as a lab technician testing blood samples for virus's which was not exactly glamorous but I enjoyed working in different areas of medicine thinking it was what I wanted to do when I was older.
During that time I was also a medic in the Territorial army for two years where I did my full soldier training which was so much fun, the army agreed to pay for my medicine degree for 6 years if I went back to work for them as a Dr. I loved the fitness training and the rifle training and really wanted to follow a career in the army, although the early morning drills and runs on an empty stomach we're a killer! I've never been as physically fit as I was back then!
I still try and bring back a bit of nostalgia from my army days with a spot of paintballing with my friends, but I get very tactical! A highlight of my time as a medic was with the regular army, and visiting the Ministry of Defence base inside the rock of Gibraltor which the public never gets to see!
Where it all begin with FHM
Then one day back in 2003 I saw an advert for FHM High Street Honeys in a womans magazine. I'd always wanted to be a model so I thought I'd give it a try! I was chosen for the top 100 out of over 6000 girls and appeared in FHM several times, within days of entering my pictures we're featured in the News of the World! I was so excited and was running round my parents garden screaming!
After that I won lots of beauty pageants, Miss Norwich, Miss Norfolk (twice!) and Miss Commonwealth, I was also runner up at Miss British Isles and represented England at the Model of the Universe finals in Ghana, Africa, amongst other things.
I also made the last round and got into the final 30 girls of Britain's Next Top Model but got thrown out for being 'a glamour model' of course the press went crazy about that!
The original Max Power Babe
In 2003 I also came second in the Max Power Babe contest and was determined to win it the next year! In 2004 I left my job at Microbiology to focus on my modelling, a month later I won Max Power Babe 2004 - a 3 day long competition of which over two thousand girls had entered.
Within weeks I had front covers and features in men's magazines, front pages of the press and page 3 appearances and was working with Jordan, Victoria Silverstd, Jaki Degg and Leilani at the Max Power shows!
To date I have had over 5 front cover shoots for Max Power in the UK alone, a cover of their Max Babes special edition magazine, and countless front covers of their magazines in Europe, as well as calendar
appearances alongside Michelle Marsh and Lucy Pinder. They really we're the stepping stone of my career and showed me such amazing support. To date I have stayed loyal to them by not working with any other car magazines, despite the fact that they have stopped publishing. RIP Max Power I loved every second of working with your team and am still proud to call myself one of the original Max Power Babes!
In 2005 I decided it was likely I'd never go back to medical school as I wanted to be a successful model for the time being so I enrolled on an Open University degree from home studying an honours degree in Psychology over 5 years. I am halfway through and still deciding on whether I have time to finish it or not with such a hectic career - but I love studying, I'm the biggest geek I know! I'd hate for all of the time I've put in so far to go to waste.
Moving on to acting
The next few years saw even more front covers, and the start of my acting career, my biggest role being a speaking role in the Andie McDowell movie 'Inconceivable' and a credit on the IMDB!
I also had small roles in various films such as Lesbian Vampire Killers, The Bourne Ultimatum, Batman The Dark Knight (one of my smallest roles but which got me the most publicity) and spending a month on the set of the new Robin Hood with Ridley Scott who was an amazing man to work with.
I played the stand in role for Princess Isobella which was a great experience for me, I also once got to stand in for Megan Fox on How to Lose Friends and Alienate People which was fantastic and Megan Fox is a true idol of mine she was simply gorgeous!
I travelled the world with modelling, from Mexico with Maxim magazine to America as the face of a swimwear company in Florida. I appeared in magazines not only in the UK but all over the world including American FHM and Maxim, American Playboy, even African FHM! (As I found out when I was on holiday in Egypt and was getting recognised!)
I have been so lucky and privileged to travel the world modelling and doing something I enjoy and I am really grateful for every opportunity which has come my way.
The Academy
In 2008 I decided I had achieved everything I wanted to in the modelling industry and applied to go back to medical school, passing my M-CAT exams with flying colours and interviews for the UEA Medical School
then something else came and stopped me in my tracks...The Academy! The Academy is without a doubt the biggest thing that has ever happened to me, and I am still gobsmacked at it's success (not that I have not worked hard for it to be as big as it has become!) It started off a small website advising girls on how to become a model, and just grew and grew!
Now it is one of, if not the biggest UK model training facility, with over 1500 girls having registered since the beginning! From new models to well known existing Page 3 models joining the Academy - it is definately the best of it's kind.
My beauty pageant The Model of the Year contest was seen by millions when it was featured on the BBC, my own Model Tutorial Days (training and photoshoot events) which sell out every month, and now my own pageant training school as well! You can read more about the Academy by visiting the website here.
Making way for a new entrepreneur
In 2009 I won an entrepreneur award - The Shell Grand Ideas Awards and scooped 1000 to help me build the Academy website, I was featured in newspapers and on websites nationwide as an entrepreneur of the future - not something I thought I would ever have been labelled in a million years but it is my proudest achievement. Avon even featured me as a top business woman to encourage ladies of all ages to start up their own company!
Since then I have had countless newspaper features about being an entrepreneur, and the Academy and my Model of the Year and other competitions have been featured in newspapers and on radio features around the UK hundreds of times now!
Kudos guys! I'd Facebooked my neighbor we would absolutely cite his great superb bear hunting guide in Eriksdales, http://canadianbearhunts.ca inside a new article. If ever you are hunting for a bear hunting outfitter within the outlying Manitoba region, they certainly really are extraordinary.
Lastly, I definitely need to remark the basic idea to this charming piece with thoughtfully furnished through Petra at Numina counselling. They're an outstanding clinical psychologists. We truly love a great pitch!
Contributors
https://epolos.com/ - Really appealing layout.

Posted in Photograph Post Date 01/20/2018

---